More About Me: The Version with no Bull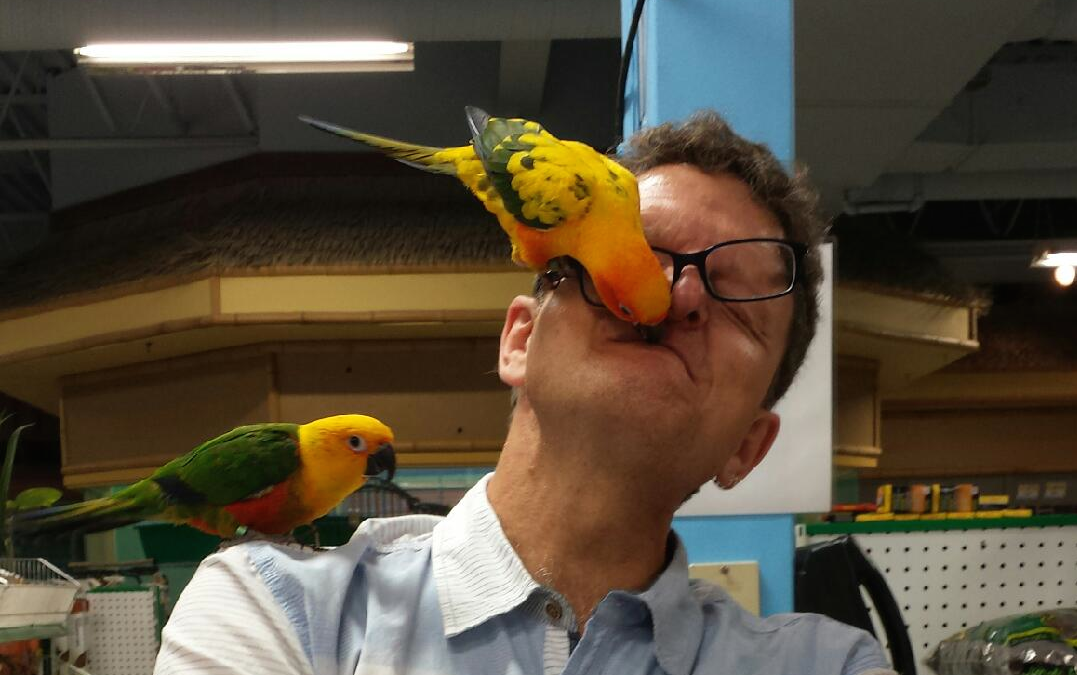 "Don't shove me into your damn pigeonhole, where I don't fit, because I'm all over. My tentacles are coming out of the pigeonhole in all directions."
— Ursula K Le Guin
In the course of thirty years working as a festival director, freelance editor, university lecturer, managing editor, acquisitions editor, clerk of court, bartender, janitor and door-to-door salesman, I have acquired an honours degree in Dutch and Afrikaans literature, and an MA and PhD in English. It's astounding what people leave in the garbage.
I wrote my first book when I was twelve. It was awful. I hope my writing has improved since then. When I am not writing, I try to imagine the past life of my parrot—I think it may have been a pirate.
If you want to know more about my writing, visit my Blog, or browse my Bull to see what I've been up to.
Notable Achievements, Awards, Shortlists, etc.
Creative Writing
1st Runner-up in the Toronto Fringe New Play Contest (Barbarians)

Robert Kroetsch City of Edmonton Book Prize (Shortlist: Unquiet Bones )

Alberta Creative Development Initiative Grant (to write Counting Teeth: A Namibian Story)

Mackie Lake House Writer-in-Residence

IBBY / ASAHI Award for Literacy Promotion (Thuli's Mattress)
Editing
Editors Canada Tom Fairley Award for Editorial Excellence (Winner 2013; Honourable Mention, 2011 and 2007)
Book Publishers Association of Alberta Lois Hole Award for Editorial Excellence (Winner 2012; Honourable Mention 2014)

American Association of University Presses Residency Grant
Academic
Izaak Walton Killam Memorial Scholarship
Fun (-ish) Facts
I have an on and off affair with social media. Mostly off.

I have a working portable Underwood typewriter. It's in storage.

I still write letters. By hand. Sometimes.

Downtowns are beyond my comprehension. Best to avoid travel with me entirely.