let us not think of them as barbarians
September 2019
80 pages | ISBN 978-1-988732-66-4
Available in e from the publisher's website
Peter Midgley's let us not think of them as barbarians is a bold narrative of love, migration, and war hewn from the stones of Namibia. Sensual and intimate, these evocative poems fold into each other to renew and undermine multiple poetic traditions. Gradually, the poems assemble an ombindi—an ancestral cairn—from a history of violent disruption. Underlying the intense language is an exploration of African philosophy and its potential for changing our view of the world. Even as the poems look to the past, they push the reader towards a future that is as relevant to contemporary Canada as it is to the Namibian earth that bled them.
You can buy let us not think of them as barbarians directly from my publisher, or at your local independent bookstore:
https://newestpress.com/books/let-us-not-think-of-them-as-barbarians
Counting Teeth: A Namibian Story
September 2014
272 pages | ISBN 978-1-894987-89-9
In Counting Teeth: A Namibian story, Peter Midgley travels the byways of Namibia, along with his teenage daughter, Sinead. A long-awaited return to his childhood home, Midgley's journey weaves history, politics and a stunning landscape together with a storyteller's flare. Midgley deftly moves between the bitter past of the country, with its long history of war, to its complicated present where fragments of the South African imposed apartheid still catch the author unaware and mix strangely with the lively, forward-looking Namibia that he is travelling through. Counting Teeth brings the country to life for the reader, its towns populated with unforgettable characters and its stories spilled out like the semi-precious stones the author is offered along the way.
You can buy Counting Teeth directly from my publisher, or at your local independent bookstore:
https://bookstore.wolsakandwynn.ca/products/counting-teeth-a-namibian-story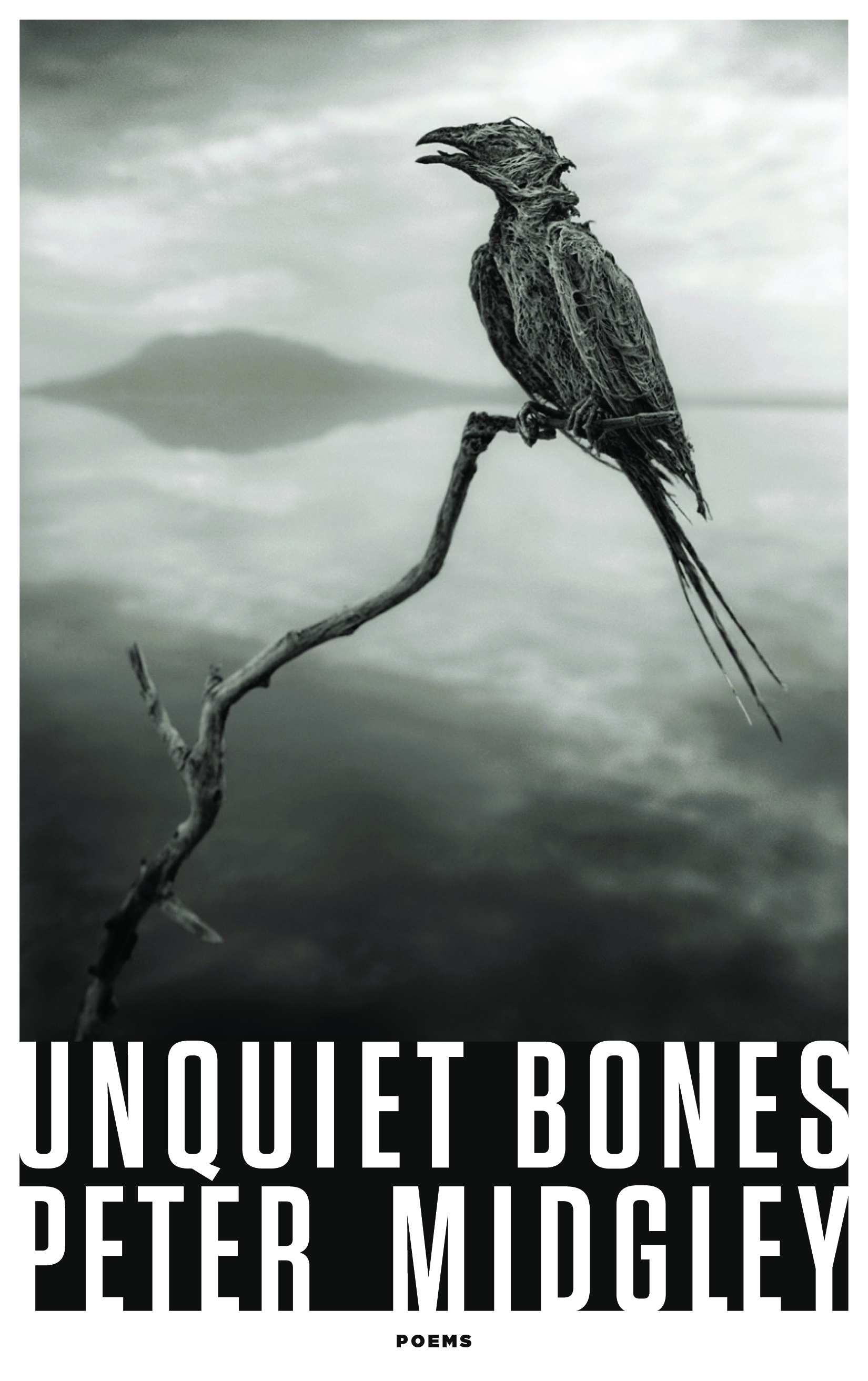 October 2015
70 pages | ISBN 978-1-928088-07-3
**Shortlisted for the 2016 Robert Kroetsch City of Edmonton Book Prize**
Peter Midgley does not shy away from politics, whether documenting efforts to uproot colonialism or the number of murdered Aboriginal women in Canada. In these dramatic and uncompromising poems, Midgley roves between Canada and Africa, stopping briefly to consider struggles for democracy in places as diverse as Hong Kong and Ancient Rome. With lines that look for justice and record our search for human dignity, Midgley shows us "bodies silent as crocodiles on the kavango" and how "freedom is a lovely word, thin as a thousand paper lights." But still the poet finds time to dream beside a campfire, to caress a beloved or contemplate the "lilied stem of evening."
Working in a variety of languages and referencing traditional African poem forms, Midgley expands our ideas of poetry and language in this book. These are physical poems, poems where you can hear the shells exploding and feel the sea ice closing in on you, poems that linger long in your memory.
You can buy Unquiet Bones directly from my publisher, or at your local independent bookstore:
https://bookstore.wolsakandwynn.ca/products/counting-teeth-a-namibian-story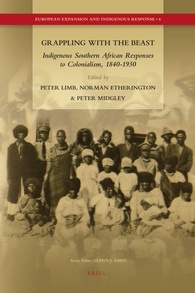 Grappling with the Beast: Indigenous Southern African Responses to Colonialism, 1840-1930
January 2010
xiv, 378 pp. 4 maps | ISBN 978-90-47-44112-0
This volume contributes rich, new material to provide insights into indigenous responses to the colonial empires of Great Britain (South Africa, Swaziland, Botswana, Zimbabwe (Rhodesia)) and Germany (Namibia) and explore the complex intellectual, cultural, literary, and political borders and identities that emerged across these spaces. Contributors include distinguished global scholars in the field as well as exciting young scholars. The essays link global-national-local forces in history by analysing how indigenous elites not only interacted with colonial empires to absorb, adapt and re-cast new ideas, forms of discourse, and social formations, but also networked with "ordinary" people to forge new social, ethnic, and political identities and viable social forces. Translated and other primary texts in appendices add to the insights.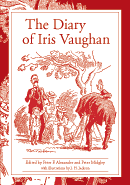 The Diary of Iris Vaughan
New, Revised Edition
Edited by Peter F. Alexander and Peter Midgley, with Sigi Howes; illustrations by J. H. Jackson
2010
xli, 153 pages | ISBN 978-0-7334-2937-8
Iris Vaughan's Diary, begun when Vaughan was only seven, is as much autobiography as Diary. It also gives a charming, keenly observed and brilliantly amusing picture of colonial Africa as Victorianism made way for the twentieth century.
You can buy The Diary of Iris Vaughan from your local independent bookstore, or order it directly from the publisher:
https://www.arts.unsw.edu.au/juvenilia/catalogue/19th-century
1996
24 pages | ISBN 9780636046160
Vusi's father goes away to work on the mines for a year. Vusi wishes the year would pass more quickly...
You can buy Vusi's Long Wait directly from my online store.
1996
24 pages | ISBN 9780636046054
Dad hates it wen the bullfrogs join him for choir practice. Oom Daantjie loves the sound of bullfrogs. Boytjie, Betsy, Basie and the rest of the gang devise a plan…
you can buy B for Bullfrog directly from my online store.
April 1996
24 pages | ISBN 9780521578639
Out of Print
**Winner of the 1996 IBBY/ASAHI Award for Literacy Promotion**
The colourfully illustrated, indigenous story teaches mathematical logic and literacy to children aged 5 to 9. As one of the ten award-winning South African stories in the Little Library Maths Kit, Thuli's Mattress explores maths concepts such as size and proportion through the medium of the story. The full-colour illustrations and exciting, original narrative make each reading entertaining as well as educational.